00
Website UX Audit
You might already have a website, but it's not making any impact in your business. But you also don't know "what to improve" to make it a valuable asset of your brand. At BiTechX, we have professional UX Designers with UX research experience, and we have Developers who are expert at putting your website under the magnifying glass.
We will test your website, inspect the issues (both technical and visual/aesthetic) and prepare a brief report that helps you understand your next renovation plan.
What is UI/UX design? Why do you need to consider this when designing your website?
Some Popular Website Solutions from BiTechX
Why is having a website worth every penny?
Ongoing Tech & Design Support
More than 90% of our clients work with us for ongoing support.
"Black Friday coming, we need a new sales page"
"I have launched a new course. I need a landing page"
"Can you setup the payment integrations?"
"I need my site to be transferred from Wordpress to Kajabi"
"Plugins stopped working. Can you please check what's wrong?"
Setup an hourly contract with us, and we are ready to roll!
Email us to get connected
Dan Jonsson
Mumshad has been an absolute pleasure to work with. Every task given is always completed to expectations or surpasses them. All tasks and projects are completed on time or well before due dates. He is very organized and talented. We will be moving Mumshad into a permanent position within our company as he has already become an integral team member and we need him. If you need some work done he is definitely your guy!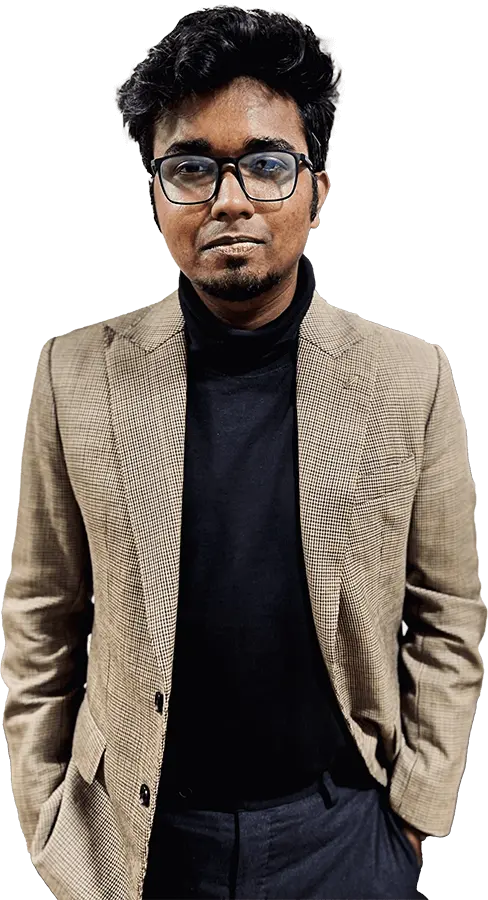 We have been working with international clients since 2018. It's amazing how most of our oldest clients have continued working with us, and have been thriving in their businesses regularly. The consistency in the dev team's output, and the thoughtfulness in the creative team'soutput made our business a successful one.
Mumshad Nahiyan
CEO & Design Director | BiTechX
---
Eric Martineau
Thank you Raiyaan, Love my new website. It looks great. Given the opportunity, would hire Raiyaan again.
Our Process
Get connected via email and schedule an online meeting
Discuss the client's brand, current projects and future projects or ongoing expectations
Provide price quotes via email including estimated time to get the project done
Once client decides to proceed, we set up a one time hourly contract with the client via Upwork (or prepaid hours via Payoneer)
After a contract is set up, we create a group chat (via Slack, Messenger, WhatsApp or Skype) with the client and the Project Managers for faster communication
We start working on the projects, send updates, and receive feedback from the client via the group chat
Why our clients trust us
We practise research based design
Ethical in every step of our design process
Working with professional companies since 2014
We put effort like a business partner
Committed to reach deadlines
No ghosting! We love to communicate as much as our clients require
Capacity of working on multiple projects at the same time
Output like an Agency, Charge like a Freelancer
SO WHAT ARE YOU WAITING FOR?

LET'S GET STARTED