E

l

e

v

a

t

e

Elevate

your brand design to make an impact
Why do you need a design team for your company?
Click to watch
Ongoing Design Support
More than 90% of our clients work with us for ongoing support.
"I need new icons for my Instagram story highlights"
"I need a new Google ad set for my upcoming campaign"
"Please update my pricing sheet with these new values"
"Can I get an infographic design with my picture?"
"I want a new years post for my Facebook page"
Set up an hourly contract with us, and we are ready to roll!
Email us to get connected
Ivona Kolic
Mumshad and his team are amazing at what they do. The quality of work and their knowledge is impressive. They were always available to talk even considering the time difference and were open to feedback and always made any corrections we asked for. They followed our design and it turned out better than expected. They work extremely fast and efficiently. Likely to do continue doing business with them. Highly recommended!! Thanks again!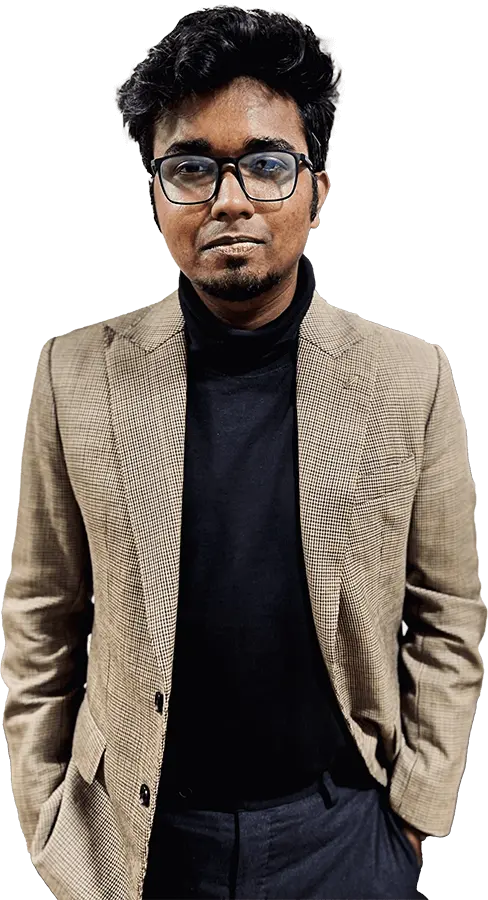 When my career as a Freelance Graphic Designer was gaining a lot of popularity in the marketplace, I have decided to stop serving as an individual and start serving as a team. We have come so far since 2018, the year we have started serving global clients as a team. The happiest part is that most of our clients who started working with me back in 2018, are still working with us, and growing their businesses.
Mumshad Nahiyan
CEO & Design Director | BiTechX
---
Eric Martineau
I have been using Mumshad for about year. They are now a part of my main team and I use them for all of my Website needs and my designs. They are fast, courteous and very good at what they do. I highly recommend them.
Our Process
Get connected via email and schedule an online meeting
Discuss the client's brand, current projects and future projects or ongoing expectations
Provide price quotes via email including estimated time to get the project done
Once client decides to proceed, we set up a one time hourly contract with the client via Upwork (or prepaid hours via Payoneer)
After a contract is set up, we create a group chat (via Slack, Messenger, WhatsApp or Skype) with the client and the Project Managers for faster communication
We start working on the projects, send updates, and receive feedback from the client via the group chat
Why our clients trust us
We practise research based design
Ethical in every step of our design process
Working with professional companies since 2014
We put effort like a business partner
Committed to reach deadlines
No ghosting! We love to communicate as much as our clients require
Capacity of working on multiple projects at the same time
Output like an Agency, Charge like a Freelancer
SO WHAT ARE YOU WAITING FOR?

LET'S GET STARTED